Smart Choice Metering delivers smart meter solutions to domestic customers, businesses and energy suppliers nationwide.
Our team of fully-qualified Smart Meter Engineers are committed to the UK Government's Smart Metering Implementation Programme (SMIP), an energy-industry led initiative to roll-out approximately 53 million smart meters to domestic properties and non-domestic sites in Great Britain by 2025.
As a fully-authorised Meter Operator Provider (MOP), Meter Asset Manager (MAM) and Meter Asset Provider (MAP), we believe that our combination of expertise, experience and in-house engineer training academy offers a truly smart, flexible solution to the challenges facing the energy efficiency and metering industry.
Whether it's for your home or business, our fully-qualified engineers are committed to delivering the smartest solutions with minimum disruption.
Our employees are at the heart of everything we do and we aim to provide an atmosphere where our people will thrive and flourish for years to come.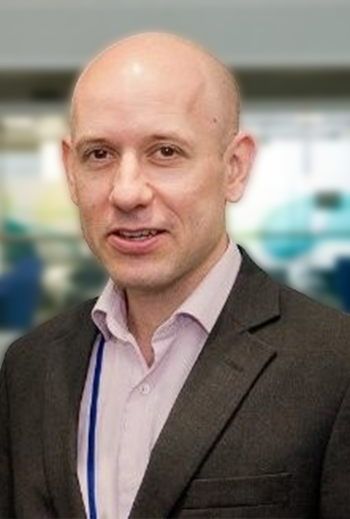 Lee Wood
Chief Operating Officer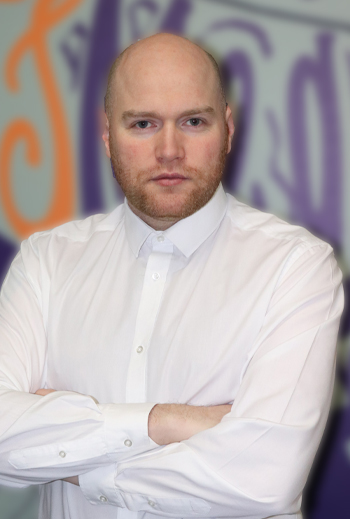 Tommy Appleby
Head of Metering Services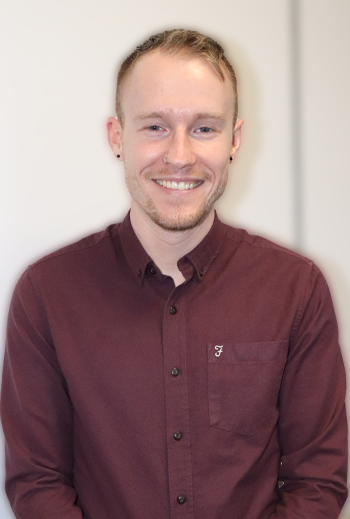 Rob Keating
Operations Support Manager
Stevie Bye
Training Manager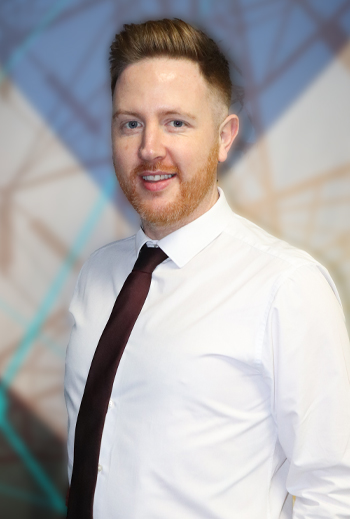 Michael Walker
HR Business Partner - Recruitment
Begin an exciting new chapter
Do you want to work for a fast-paced and dynamic business? If you really want to move forward in your career then we would love for you to consider joining us.

We pride ourselves in hiring the best experts in their field. If you want to join us, we'll give you the support to build your career and boost your skills. We need all types of people because we believe that a diverse group of people will drive results.
We are looking for Experienced Smart Meter Installers to join our passionate team of experts across the country.
What we offer:
A competitive base salary with a bonus scheme and a call-out retainer.
The opportunity to pick up extra weekend work if you want it
28 days annual leave (inclusive of bank holidays)
Company Van kitted out with all the tools you'll need, branded PPE, phone and tablet
Genuine development and progression opportunities
Duties and Responsibilities:
Installing smart electric and gas meters in line with company and industry standards.
Dealing competently with domestic customers and providing positive information on the benefits of metering.
Keep to daily call lists and ensuring stock is managed from central distribution point.
Completing testing in line with industry standards and codes of practice, fully reinstating appliances after job completion.
Achieving and exceeding work performance targets and adhering to health and safety procedures.
Completing and maintaining documentation and online booking system as required.
Skills and Qualifications REQUIRED:
A current CMA1, CCN1, Diploma in Smart Installation (Gas or Dual Fuel) or an equivalent aligned ACS qualification.
A current MET1, 2 or 4 or FCO1 qualification.
A current qualification in ONE of the following: MOCoPA single phase, multiphase cut-out/City & Guilds 2365 Level 2 and 3; City & Guilds 2357 Level 2 and 3/City & Guilds 2330 Level 2 & 3/NVQ Level 3 Electro Technical Services Installations/Diploma in Smart Installation (Power or Dual Fuel).
Each certificate should be valid for at least 6 months from your start date.
Practical experience installing gas and electric dual fuel meters.
A current driving license with no more than 6 penalty points
Vacancies in: 
AL – St Albans
BH – Bournemouth
CB – Cambridgeshire
CM – Chelmsford
CO – Colchester
DG – Dumfries
DH – Durham
EH – Edinburgh
EN – Enfield
GU – Guildford
HA – Harrow
HP – Hemel Hempstead
IG – Ilford
LU – Luton
N – North London (all Boroughs)
NE – Newcastle-upon-Tyne
NN – Northamptonshire
NR – Norwich / Norfolk
OX – Oxford
PE – Peterborough
PO – Portsmouth
RG – Reading
RH – Redhill / Surrey and north-eastern West Sussex
RM – Romford
SE – South East London (all Boroughs)
SG – Stevenage
SL – Slough
SM – Sutton / South West London
SN – Swindon
SO – Southampton
SP – Salisbury / South Wiltshire
SW – South West London (all Boroughs)
TD – Galashiels
UB – Southall (all districts within)
W – West London (all Boroughs)
WD – Watford
(We also welcome applications from candidates in the surrounding areas of these postcodes)
The Smart Choice Metering team are growing and we're on the hunt for a Customer Support Administrator who are customer-focused and reliable to provide a first-class customer service for our clients.
You will be based at the Smart Choice Metering HQ in Manchester, on the edge of Salford Quays and will be making outbound calls to customers booking smart meter appointments for them at their property while providing professional, outstanding, and optimal customer service.
The responsibilities
Making outbound to and receiving inbound calls from customers to book them in for a smart meter exchange for their property which involves using a dialler system and at times, manual dialling
Resolving any queries from customers via calls and emails
Cross skilling with Planning & Scheduling Team to provide support at peak times
Completing ADHOC administrative tasks as they arise
The essential skills and experience required;
Previous customer service experience with experience in high call volumes
Confident communicator with a friendly and professional telephone manner
The offer
Salary up to £21K
28 days holiday per year (including bank holidays)
Enrolment into pension scheme
Genuine career progression opportunities
Believe us when we say there has never been a better time to join Smart Choice Metering than NOW, we've got BIG plans for this year and we need you onboard to join in our successes.
So… If you want to be part of a company that's big enough to be sustainable but small enough to have your view count and not just another number, APPLY NOW!
The Management Accountant is a key role in the Smart Choice Metering business, with direct responsibility for accounting and reporting in one of the growing businesses within the BES Group. This is the lead finance role covering all aspects of financial management and hence provides significant scope for skills and role development.
 Smart Choice Metering is part of an exciting group of companies (including a Football Club) based across the Fylde Coast, Manchester and South Africa with a turnover of £110 million. Here at Smart Choice Metering we deliver smart meter solutions to domestic customers, business and energy suppliers. Our team of fully-qualified Smart Meter Engineers are committed to the UK Government's Smart Metering Implementation Programme (SMIP), an energy-industry led initiative to roll-out approximately 53 million smart meters to domestic properties and non-domestic sites in Great Britain by 2025.
 Role and Responsibilities:
Support the operations of the businesses and be a point of contract for any finance queries.
Provide financial support / modelling / analysis to the team on the financial performance of the Metering portfolio:
Contract type analysis
Financial analysis of Costing / Pricing / Margin strategy
Evaluation of opportunities / new channels / portfolio optimisation
Involvement in potential external funding of projects
Ad-hoc projects and queries
Provide cost control and financial support to all departments in the business
Approval of payments, purchase orders and other spend
Control of billing (accuracy, timing etc.)
Management of CAPEX and other major expenditure
Ensure internal controls are in place and are applied/adhered to
Bank and cash management, including short-term and long-range cash forecasting and balance optimization.
Ownership of the month end process, including preparation of management accounts, balance sheet reconciliations and control, detailed variance analysis on customer numbers, consumption volumes, price and cost variation, and Opex.
Developing and maintaining forecast models and ownership of the annual budgeting cycle and mid-year reforecasting routines for Smart Choice Metering
Production of monthly financial performance reports for executive review and for monthly Board reporting.
Knowledge and skills:
Strong experience at business partner level and delivering to senior stakeholders
Highly developed understanding of financial / management accounting practices.
Utilities / Financial Services / Regulated market sector awareness is helpful.
Budgeting / forecasting / modelling within a complex customer life cycle
Advanced Excel / MS office capability
Competency with SAGE or similar financial accounting software
Qualifications and Education Requirements:
Passed Finalist or newly qualified CIMA / ACCA / ACA
Minimum 3 years 'experience in a similar finance role
Degree educated / strong academic background
Competencies & Behaviors:
Self-starter and able to identify & develop solutions
Committed to professional development
Able to explain and interpret complex financial information
Attention to detail
Driven by a desire to make improvements
Able to work in fast paced environment
As well as a competitive salary we also offer exciting career prospects, free on-site parking, company events and social working hours.
Be part of our future!
If you would love to join us as our new Management Accountant, we encourage you to find out more.
Apply today!